Our Honeymoon - Cycling
The second week it was sunny out, so we took the train back to Amsterdam and rented bikes there. We cycled in the Dutch countryside to Hilversum, Amersfoort, Wageningen, Oosterbeek, Arnhem, and De Hoge Veluwe national park. We rode for seven days, sometimes all day, on the excellent bike paths along canals, through forests, fields and interesting towns.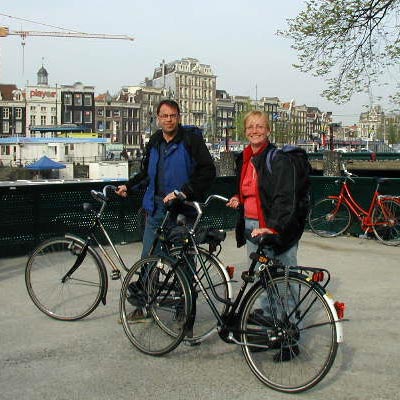 Our Dutch bikes were easy to ride, with backpedal brakes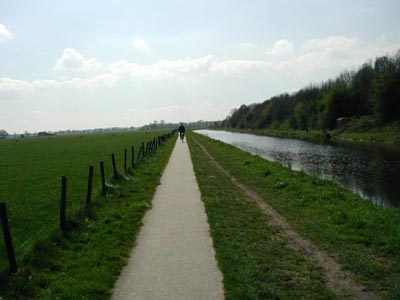 The bike paths were smooth and flat - no hills!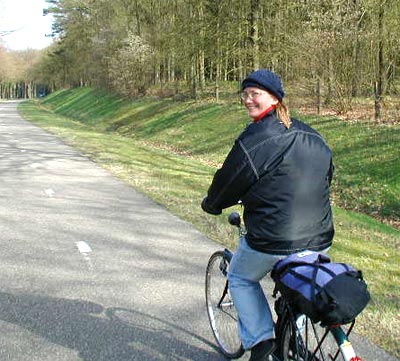 Cold tuque weather later became warm T-shirt weather.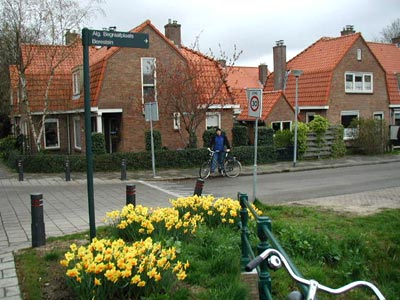 We expected tulips, but instead found daffodils in season!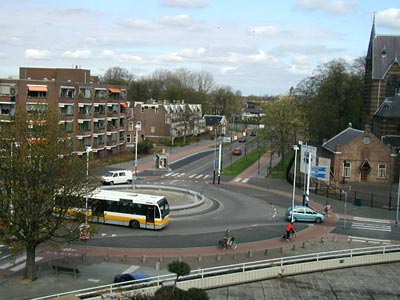 Note the civilized bike lanes around the Hilversum traffic circle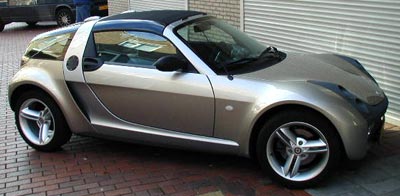 An interesting car we saw in Hilversum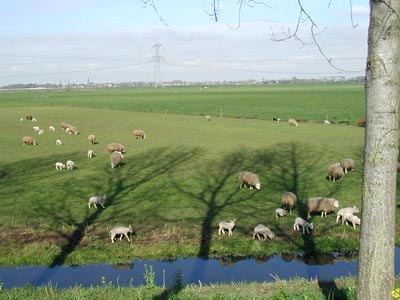 We passed many farms with sheep.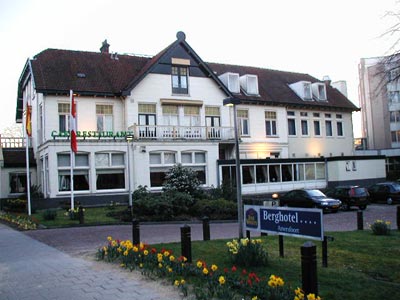 In Amersfoort, we stayed at the Berghotel.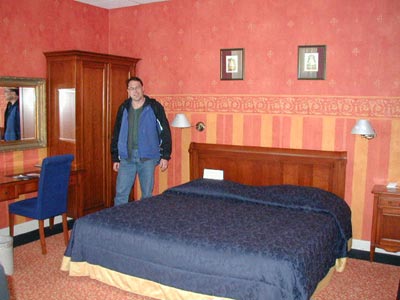 We enjoyed our colourful room at the Berghotel.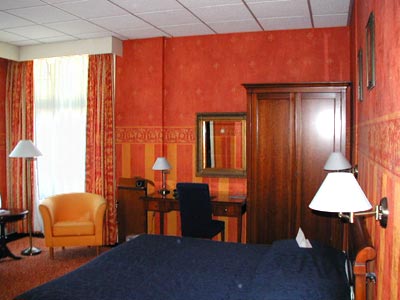 This is the only windmill we saw during our travels.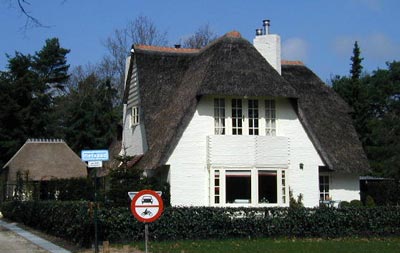 We saw many attractive and interesting houses.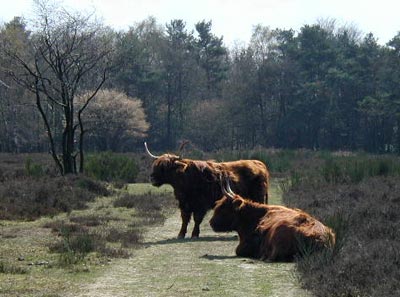 Along the path, we met many animals not confined by fences.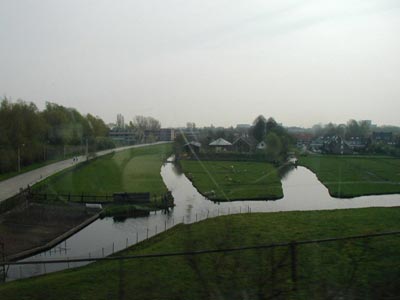 Many fields were surrounded with ditches full of water.