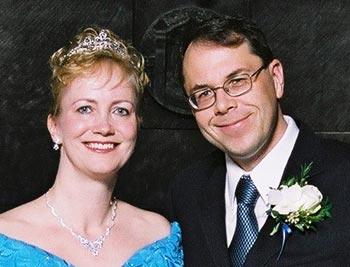 Welcome to our wedding site! I (Michelle, the bride) put this site together while organizing our wedding, to help me keep track of things, as part of my process in organizing a lot of details in a short time, and for anyone interested to see how the wedding organizing was coming along. Now that we're married, I've updated the site with more photos. Thanks for visiting! Enjoy the site!
The wedding
The Arts and Letters Club
14 Elm Street, Toronto
Saturday, April 3, 2004
4:00 p.m.
The bridal shower
Hosted by Alison Stevenson-Lee
358 Glenlake Avenue, Toronto
Saturday, March 27, 2004
1:00 p.m.
The Sunday brunch
Hosted by Anne Kruk
145 Madison Avenue, Toronto
Sunday, April 4, 2004
noon
The Saskatoon reception
Hosted by Catherine Hunchak
ACT Hall, 107-105th Street, Saskatoon
Saturday, July 24, 2004
6:00 p.m.